In my classroom, we have floor to ceiling bulletin boards across the entire back of the room. This has been a blessing and a curse! It is great to have plenty of space to hang things, but it is hard to make is useful without looking cluttered. Sometimes, it is hard to fill the large spaces. Since the beginning of the year, one section of my bulletin board has been completely underutilized, and it was driving me nuts!
A few weeks ago, I was blog hopping and came across
this post
from Learning in Wonderland. She used a pad of scrapbook paper, clothespins, and ribbon to make a VERY cute and practical bulletin board to display student work. When I saw it, I knew I could make my own version very easily!
My Bulletin Board
Here are the steps I followed:
1) Find paper that coordinates with your classroom. I found mine on Amazon. I knew that I wanted bright and cheery colors because that is what matches my room and this paper worked perfectly!
2) I scrounged through my scrapbooking ribbon until I found enough ribbon that coordinated with the paper and began tying bows. I am not going to lie, this step took me FOREVER. Clearly I have some work to do on my bow tying skills! (Confession: I had to get tutorials from two different people and it STILL took me forever!) If you have any skill in this area, you will be able to tie smallish bows in a reasonable amount of time!
3) I dug out my trusty glue gun and glued one silver tack to the back of each clothespin. In my inspiration post, she clipped the clothespin right to the paper. I chose to glue a tack, so the paper wouldn't accidentally rip when students are changing out their work. Also, this gives me more flexibility in the placement of the student work. I could easily move the clothespin down to center the work if it is smaller than an 8.5 x 11 piece of paper.
4) While the glue gun was out, I glued one bow to the front of each clothespin.
5) Next, I decided on the arrangement of my papers. I decided to not follow a prescribed pattern, but to make it somewhat random. I made sure that none of the papers that are the same were too close to each other and that they weren't next to a paper that completely clashed.
6) The next step involved a level and a ruler. If you are good at eyeballing things, you might not need to be as detailed as this. I used a level to make sure each paper was straight before I stapled it, and I used a ruler to keep the distance between each paper the same. If you want to eyeball it, try using push pins to put the paper up. Then you can make adjustments where necessary before stapling.
7) Lastly, add the clothespins and your student's work. I let my students hang their own work. I knew they would want to choose their background color. They loved picking and it added another layer of pride to their already great work.
What is your favorite way to display student work?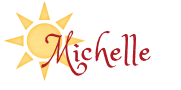 Here are all the supplies you need to create your own display: